It's been a very busy year (and a half) for me both professionally and personally. With things finally calming down I thought it was a nice moment to reflect on it and share some of the highlights.
It all started about 2 years ago: we had our vacation (road trip) for the next summer booked and were browsing for a piece of land to build our future on. Us Belgians have a saying "met een baksteen in de maag geboren zijn" (literally translated: "to be born with a brick in your stomach"). Meaning that most of us still want to build their own house (or at least let someone build it), with most of the house still being raised with mortar and bricks.
We were very lucky to drive by a piece of land that was yet to be advertised online during our search and a whole pile of papers (and a few months) later, we were proud land owners. Time to meet up with an architect to start drawing plans, browsing for ideas, …
Work started to pick up as well. During that time I changed jobs, leaving my WinForms consultancy assignment to join Calidos and take the lead on bringing their healthcare application framework to the Windows 8 Store apps platform. Windows 8 was around for quite some months already, but there was no guidance at all on creating LOB apps. It has been a very interesting and educational challenge, creating and fine tuning/improving our implementation keeping up with the latest Windows release cycles. Our application framework is currently stable and used to develop multiple modules.
Our road trip was being planned in detail by the girlfriend and that resulted in a wonderful 4 weeks during which we crossed California and the Southwest (don't tell Californians they're part of the Southwest :)). We're still amazed how many different impressions the road trip gave us: silent (ghost) towns and busy cities (nothing beats Las Vegas), beaches, desert and snow (on the next day), depths and heights, stretched flats and deep canyons. It's a journey we advise to everyone. During the trip we also wrote a more detailed diary for the home front (in Dutch). During the last week, I proposed to my girlfriend on the beaches of the Pacific Ocean during sunset. If only I would have known how long the checklist for the wedding would be ;).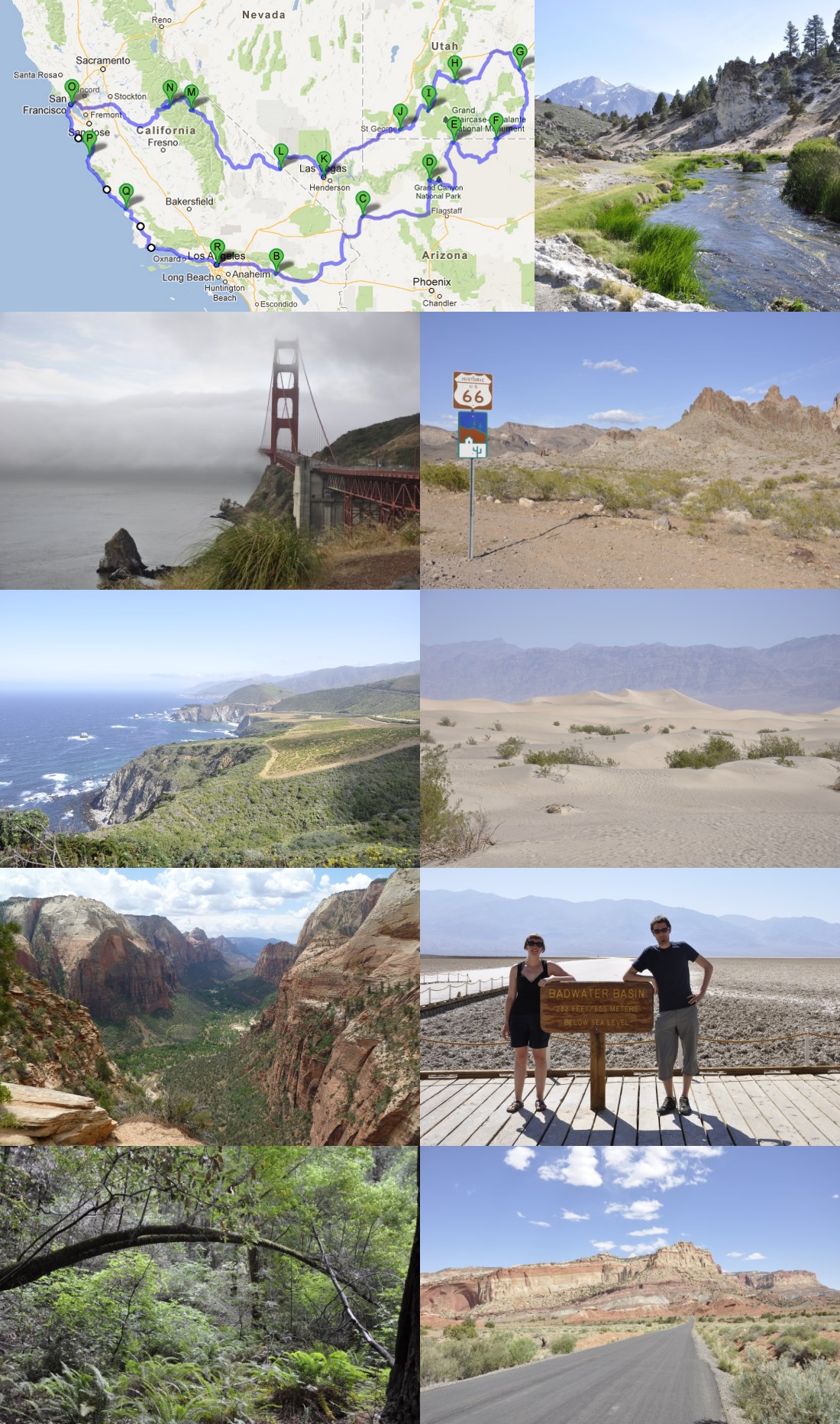 The plans for our house were drawn and approved, materials were picked carefully and just before the winter we started on the fundaments of our future house. During the winter all the focus was shifted again to my daytime job and preparing the wedding for June. And as soon as the spring gave us more daylight and good weather, the first brick was laid. With 2 hard-working dads and thanks to my boss approving my very flexible work times, those raw materials formed into our future house. Days were long and sometimes very dirty, but the work is very fulfilling and fun (I guess I'm a real Belgian there).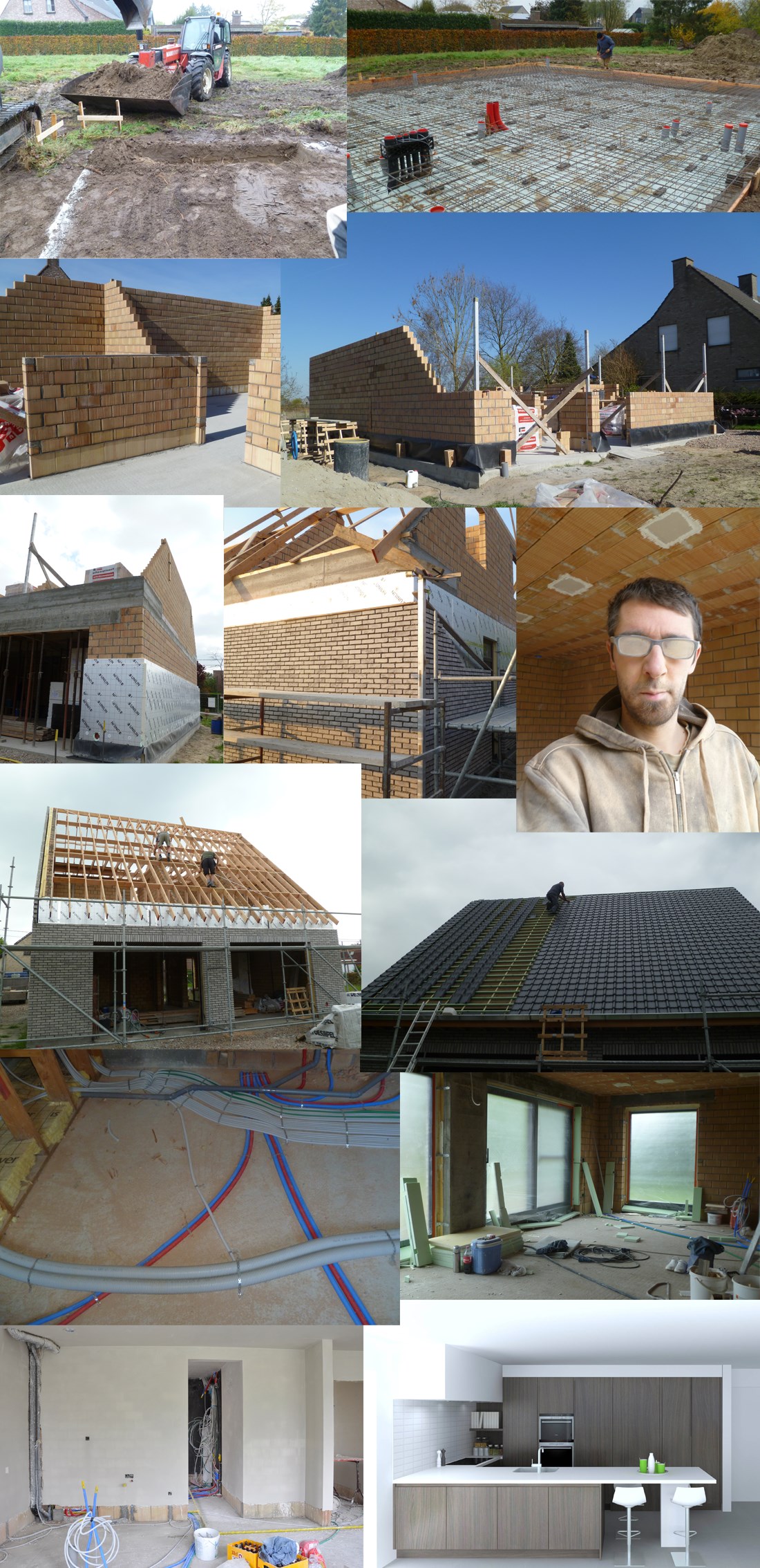 In June I traded working on the roof of our house for one day where we visited the city hall and church, the day where your greatest love becomes your wife. It required a lot of preparations (most of them by the girlfriend of course, as a man only thinks about a suit, the wedding rings and food), but it was certainly one of the highlights of our lives. The day went by so quickly, but the memories (helped by the heap of pictures) won't fade soon.
There are still some tasks to be done after the plaster and screeded concrete dried out, but we can already imagine living in our house. After a joyful year of building a house with windows and tiles, I'm happy to again be able to spend my spare time on building apps for Windows 8 (or soon Windows 10?) and Windows Phone. Some projects (both community and for my second job) are in the pipeline and who knows what the next year will bring!
" Building, another type of building...also with tiles...an Windows 😁" @diederikkrols @Depechie @bartlannoeye pic.twitter.com/WpvB5jLwpA

— Sangeeta Kaur (@Sissi_kaizerin) September 11, 2014