If you have troubles finding your Code Snippet Manager in Visual Studio, here's how to reach it and place it in your menu bar:
Go to Tools|Customize.
Select the Commands tab.
In the Categories column scroll down and select Tools.
In the Commands pane you will see Code Snippets Manager.
Drag it onto the Tools menu and your done.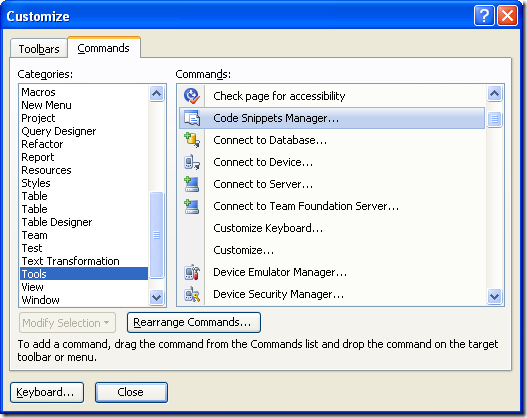 Or simply hit Ctrl + K,B if the previous steps seem to long for you.